Dog Links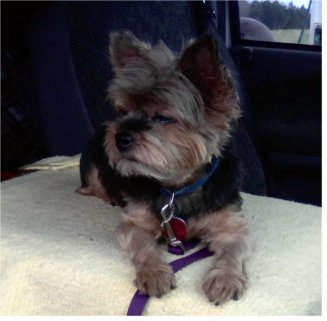 Hello Fellow K9 Lover,
Dog lovers are always willing to share ideas and tips about our furbabies.  We are no different than a bragging Mom or a concerned Dad when it comes to our pets.
We will share links with other sites that feel that same as we do to promote the love and well being of our pets.
My purpose in building this site is to share the love and concerns for our pets. Our triumphs and losses. Ownership of a dog is one thing but being owned by a Canine kid is another. We love our pets as children and are as concerned for their health and well being the same as if they walked on two legs.
I do hope you found this information useful and beneficial. I would appreciate it if you would share my site with others who feel the same.
If you found this information useful and know of anybody that could also benefit from it, please pass this site on. 
I will be adding more information and if you wish to kept updated, just click on the RSS feed button below the menu buttons. This way you don't even have to leave your email address and you will be updated each time more information is added.
Canine Sites and Links
Pictures-of-dogs.org: The best dog pictures and dog info on the net!
All About Pet Doors
Helping you choose the perfect pet door for your cat or dog.
Link to Canine-kids.com
Linking to canine-kids.com is really easy! 
(A) Just copy the coding below. 
(B) Paste on your site and that's it.
If you are a webmaster and want to exchange links please send me a message and let me know about your site.
If you would like to share this site just copy and paste the code below in the box:
Link to Canine-kids.com
This is what it will look like:
  Canine-kids.com: The best site for all owners of canine kids!
Dog links to Home