Puppy adoptions
"Puppy rescue adoptions"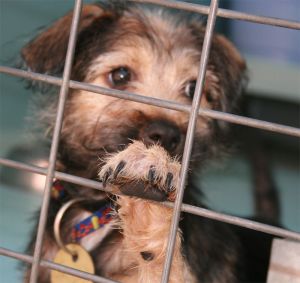 Puppy adoptions is a lifesaver. Literally! Hundreds of thousands of dogs each year are euthanized due to irresponsible owners who neglected to spay or neuter their pet. The result of those animals breeding are litters of puppies and even the pets themselves ending up at a shelter or pound. 
Places to adopt a puppy
Here hopefully they can be adopted out to loving families. If they are not (which is what usually happens) and they have the misfortune to end up at a facility without a no-kill policy, then their days are numbered. That is where the rescues come in helping with puppy adoptions.They take in the dogs from the kill shelters and give them a chance. Loving, responsible owners who can give the unfortunate puppy a future as a loved member of the family can save many lives. 
There are rescues for just about every breed of dog. From the large St. Bernard's to the tiny Chihuahua, you can find a puppy rescue adoption site online. It wouldn't take long to search and find one near you.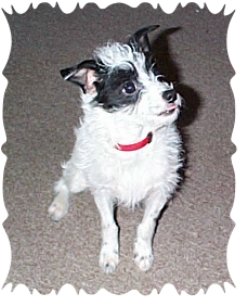 Choosing a puppy quiz
Ok not quite a quiz but this is a very good check list to consider when choosing a puppy from any place, not only a puppy rescue adoption service. There are things to keep in mind when considering puppy adoptions. The A.S.P.C.A. offers 10 tips to help with a successful adoption.
1 - Talk to your family before adopting your puppy. Discuss with your family what each person's expectations for a puppy are. You may find everyone is hoping for the same size and energy level, or you may find a more mature, calm dog is more suitable for your family.  
2 - Remember, Mom, even when getting a pup for the kids; most children just don't possess the maturity level to maintain that much responsibility. There will also be tasks, like trips to the vet that children aren't able to do. So be sure the pet is something you want and are willing to care for also.
3 - Make sure everyone is ready for the changes a puppy will bring! There is an adjustment period and it is not just for the puppy.  It seems everyone loses some sleep and gets frustrated those first few weeks.
4 -  Look into different breeds available near you and then research the breeds to find the one that suits you best. Small dogs are normally very active, but can thrive in an apartment. There are also breeds better suited to children. A little research can ensure a suitably tempered dog for your family.
5 -  Does anyone in your family suffer allergies? This does not mean a puppy is out of the question for your family. There are breeds that are hypo-allergenic; the Yorkshire terrier is one of these breeds.
6 -  Find out how to care for your new puppy before you bring him home.  There are many publications and websites available to help in this regard. There are some excellent training books as well; a well trained dog is a happy dog and a very happy owner.
7 -  Always supervise small children with your puppy. Whether they are your own or neighbor's; small children have a tendency to unwittingly hurt puppies causing an instinctual reaction to hurt and get away. Puppies have very sharp teeth and can also unintentionally hurt the children.
8 - Make sure your puppy will suit your lifestyle when grown as well. Puppies can fit almost anywhere when you first bring them home; but some dogs when full grown can have behavioral and even health problems when confined to too small an area.
9 - Make a list of all the supplies you will need for your puppy and have all the necessities when you first bring him home. The worst time to have to run out after something is right after you realized you needed it. And your puppy will be more confident and secure if you are confident and secure that it is all taken care of.
10- Have everyone take part in caring for your puppy. The puppy loves and respects those who care for it, and those caring for the puppy learn to bond with it and get a lesson in responsibility as well!
So before you decide puppy adoptions are difficult this list should help ease the process. Preparation is the key to successfully finding your new furbaby.

Puppy adoptions to Home