Compare Dog Insurance Companies

"Dog Insurance Reviews"

It is best to compare dog insurance coverage when considering buying a policy. Yes the coverage provided by different companies could be very different.

It is essential to compare various aspects of a plan in order to be sure you select the right one for you and your dog. Two major companies to consider, are
Dog Insurance from Purina
and "Trupanion pet insurance " You can contact them for a quick insurance quote.
For many people their dog is not only a good companion but is considered a family member. Providing medical or vet insurance for the dog will assure them that the dog will be properly taken care of should the dog need medical treatment.
The Benefits of Having Insurance for Dogs
Veterinary bills can be very expensive, often costing up to thousands of dollars when a prolonged illness or major surgery is involved. Having insurance helps tremendously when your dog suddenly needs unexpected medical procedures or treatments. This will ensure that you will never need to be worried about those expensive veterinarian bills.
How to Compare Dog Insurance
Generally, shopping for dog insurance is a lot like shopping for your own coverage. There are some similarities in the process involved, comparing various offers, and finding one that you can afford.
When you Compare Dog Insurance,two companies Dog Insurance from Purina
and Petco.com
offer a great selection of benefits. You want a provider with a good reputation and both of these are outstanding.
You can check with the Better Business Bureau to find out if the company you have in mind has any records with them. Also contact other dog owners to find out about their experiences with certain pet insurance providers, and ask for recommendations from your veterinarian.
You can't buy dog vaccines

Find out about the kinds of coverage each insurance policy provides. Coverage differs from one provider to another. Some only cover major medical care, while others also provide coverage for routine medical procedures like altering and vaccinations. This will be an annual expense they may be covered.

If your dog has a pre-existing condition, find policies that not only provide coverage for pre-existing health problems but also provide coverage for that specific condition. Inquire about health problems common to your kind of dog, too.
Also ask about coverage for medications and other medical needs and supplies. In addition, many policies have an annual or lifetime maximum on payout, which means that dog owners may be responsible for costly conditions.
While reviewing
Dog Insurance from Purina
and
Petco.com
, it is important that you know what the deductibles and monthly payments are. Find out whether the plan offers an annual deductible, or if the plan deducts on a per-event basis. This is very important when you want to compare dog insurance plans.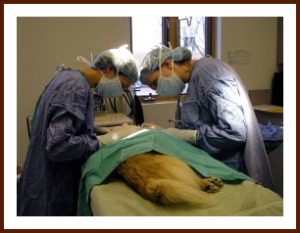 Don't forget to check if your veterinarian is in their provider network. Some companies have a network of providers you can use for your dog's heath needs. If you have a favorite veterinarian, make sure he is a member of that plan's network of providers before buying that plan. If not, you will have to choose another veterinarian from the list provided by the network.
Next compare dog insurance premiums and options for co-pays, deductibles and discounts. Take advantage of money-saving strategies just like you would for human health insurance.
For example, if you choose a higher deductible will your premium will be lower? Also, if you are already a customer with an insurance company that also offers dog health insurance, that company might give you a discount for buying another type of insurance.
It takes some time to compare dog insurance plans but the peace of mind from having pet insurance, is well worth the cost. The last thing you need to worry about is money when your pet needs medical attention.
Compare Dog Insurance to Canine Kids