Dog Breed Selector Quiz
"Help to a identify dog breed"

Looking for a dog breed selector quiz? Are you concerned about a perfect fit between you and "man's best friend"? Understandably, it's a major concern for many future and new owners. Here are a couple of books that should help you with this difficult choice.
No one wants to bring home the dog of their dreams, only to find out the puppy they chose has turned into a total nightmare. Avoiding that nightmare is the focus of the choosing a dog breed quiz.

Choosing the right breed dog
A dog breed selector quiz is focused on finding your wants and/or needs in a family pet. A series of questions are provided with standard answers that you get choose from.

This list of answers is then compared to a large database of dogs and pulls together those dogs that match closest to your provided answers. It's important that you give some thought to your provided answers.

The Dog Selector: How to Choose the Right Dog for You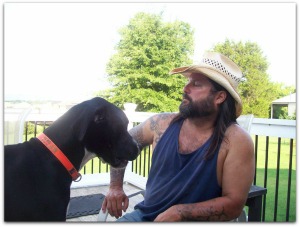 Dog breed selector online
Be aware that some quizzes only address what you desire in a dog and not so much the compatibility of your future friend to your lifestyle. And then there are those quizzes that combine the two, desire and need.
Some of the topics typically covered in these quizzes are size of the dog, energy level, exercise requirements, affection level, aggression, ease of training, protection ability, grooming requirements, and child tolerance.
These are all excellent issues that really need to be addressed prior to bringing home the new puppy. Also, are you deciding between an older dog vs. a puppy? Everyone thinks puppies are sweet and playful but sometimes they grow into something completely different.

Are you prepared to go through all those "growing years" with a puppy? Housebreaking, teething, and obedience training require a commitment to consistency that just doesn't fit well with some busy households.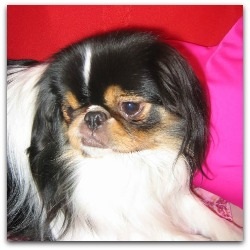 Help to pick a dog breed
A great dog breed selector quiz in book form would be David Alderton's book "The Dog Selector:
The Dog Selector: How to Choose the Right Dog for You
." In the beginning of the book David provides a questionnaire to help match you to your perfect pet. In the large volume itself he describes 130 breeds offering such information as "couchmate credentials," maintenance, personality, size, hypoallergenic canines and more. If that weren't enough there are more than 200 beautiful color photos and a brief history noted for each.
When you finally find the breed you have chosen you will notice that although those little dogs are of the same breed and even the same litter each pup will have his own personality. This is where the usefulness of a dog breed selector quiz comes to an end.

It is very important to think a long time when
choosing a dog for your lifestyle
. Careful consideration and a great deal of research will make this decision one you will be happy with for years to come. Choosing the right Dog for Your Lifestyle is a great ebook full of valuable information on all breeds and traits.
Click Here!
From a mixed dog breed to a pedigree
From this point forward your decision is totally based on your instincts and any advice that the owner can give you. For instance, the Alpha male might not be the best dog for a family but he would make a great police dog.

The pup that hangs back might not be able to handle a rambunctious family, but would be perfect for someone who is patient and willing to spend time training the pup.

So the dog breed selector quiz definitely has its place but it can't provide all the answers. Temperament of the puppy or dog must be compared to your life as well. If you are able to do these things then finding your "best friend" will be a most pleasant journey for you as well as your future canine.

Great Dane
Yorkshire Terrier
Pug
Choosing a Dog to Toy Dog Breeds
Dog Breed Selector Quiz to Canine Kids