Dog Clothing And Fashion
"Big dog clothes to extra small dog clothes"
Adorable dog clothing has increased in popularity over the years. It is not unusual to see a Yorkie in seasonal dog outfits or a Doberman dressed up for a wedding. Our dogs have become our children and the focus of many adult humans. As we dress our children, we dress our dogs.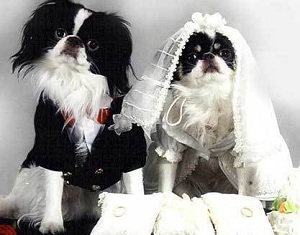 Dog clothes and accessories
You are apt to see a four-legged baby in a diamond collar or a denim dress.
With canine weddings on the rise, appropriate tuxedos and wedding gowns can be found at your doggie couture.
Designer clothing ranges from the casual to the very formal. All occasions can have their perfect outfit.
Dog clothes and accessories
Fashion collars range from Christmas bells to Halloween colors or handmade crocheted pieces. It depends on the needs of the dog and the owner. Mostly, the owner.
If you visit a dog show or one of the pet stores in your neighborhood, you will see a large selection of dresses, suits, coats and sweaters. Some are crocheted and others sewn. Large companies produce them in sizes that fit a Yorkshire terrier to the Great Dane. No matter how large or small your baby is, there is an outfit to please you.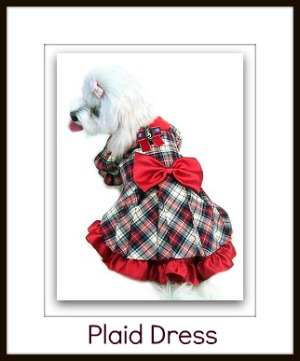 Fashionable toy dog clothes
Shopping for your new Easter outfit could include a trip to the pet store to also pick up one for your dog as well. Clothes can make your pet look like the star of the Easter parade.
An adorable Easter bonnet on their head, spring colored sun glasses across their nose and frills and ruffle on their body are great choices.
When you head to the beach on vacation, do not forget your dog outfits. If your dog is hairless or very short haired, remember the sunscreen.
Clothes will protect your dog from the sun and prevent sunburn, yes some dogs can get sunburned. Consider booties if you have a long walk across hot sand.
Dogs love attention. They thrive on praise and will do anything to please their owners. The secret to getting your dog to do what you wish and to wear what you desire is to start early.
The most elaborate dog outfits may not set as well with a five year old as it would with a puppy. If you get them used to wearing clothes and give them the praise they deserve, they will wear anything to please you.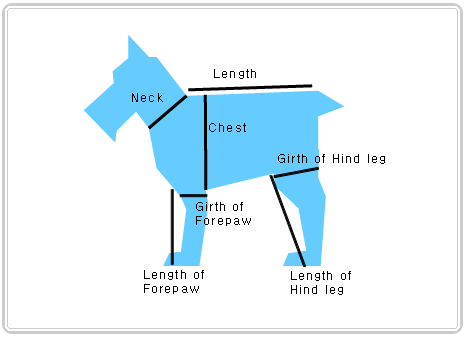 Size--Neck(inch)-- Chest(inch) --Weight --(Pound)
XS -- -- 7~9 ------- 11~13 ------ 2 to 3.5
S ---- - 9~10 -------- 13~15 --------4 to 6
M------10~13-------15~17--------6 to 9
L------13~15-------17~19---------9 to 12
XL-----15~17--------19~23-------13 to 18
Adorable puppy clothes
Dog outfits can be functional as well as decorative. We like to make our puppies show off their beautiful side. We will dress them to the nines and stroll with them by our sides or in their very own stroller. When the procedure becomes a habit, it is common for your dog to choose what they want to wear from their very own wardrobe.
You will soon learn if your dog prefers pastels or bright colors. The clothing comes in closures that are completely covering the stomach and some with Velcro or buttoned strips. The preferred style will be what dominates your choices.
Be sure to check the size of your dogs neck, waist and length from the base of the neck to the tail before choosing a size. If you are a crafty owner, you may choose to make the outfits or accessories yourself.