Animal Funerals Help With Closure
"Dealing With A Dog Death"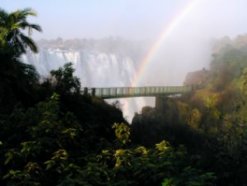 "The best guide on the subject of "pet loss" that I have ever read. From an emotional standpoint, the loss of a dear pet is a subject that can every bit as painful to the sufferer as it is for those who grieve the loss of a close human relative. Robin Jean Brown's guide deals with a delicate topic with deep understanding and insight".
Cost of cremation
Animal funerals are needed to say good bye to our beloved pets the same as they are needed for our human family. When a pet crosses the Rainbow Bridge we are left with only memories and an empty collar. It seems the house is empty, silent and grieving also. This page is dedicated to the passing of our furbabies and our grief. Cost of a plot or the cost of cremation need to be considered before we lose our pets.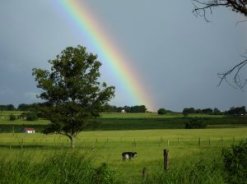 Death of a dog
This page of animal funerals is for the memory of our pets we have loved and lost. If you would like to include your dog, send a picture and a short note about you canine kid. We will post as many as possible as a memorial for them.

Misty: Was our Shih Tzu, she developed arthritis, dementia and a lot of other ailments before she left us. She was a sweet and loyal friend for 12 years. We couldn't watch her suffer any longer. It was time to say good by. I know she is with Sadie waiting for me. But I still miss them both terribly. by Linda

Sadie: came from a very bad breeder. She was diabetic all her short life. Sadie was only with us for three years but she is in our heart always. She was a Yorkie like no other. by Linda

Rosie:Ann's canine kid and companion for 17 years. She was so sweet and loving. She is missed deeply. by Ann

Spike: As a pup, Spike, just showed up one day and decided to stay. He ended up being one of our best and most loved dogs. Easy going with an endearing expression of..."Duh which did he go George? Which way did he go?"...It was such a tragic and abrupt parting that has left us brokenhearted. by Roger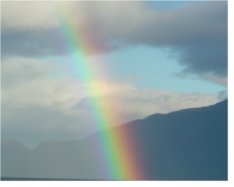 Animal funerals and Death Of A Cat

Ringo: He was a graduation present in 1990 this part Russian Blue quickly became "my fur baby." There will never be another so close to my heart. He was a part of my life for 18 years. Through thick and thin we lived. He was always there for me, listening to my joys and comforting my woes. He surpassed his 9 lives fighting to live and be there for me. Until one rainy summer day he was just gone. That "fat cat," to this day is still the love of my life. I miss you Ringo. by Wendy

Charlie:
Found as a sickly stray, Charlie, was still playful and loving. He fit in with our brood and was very loving. He loved being outside and was a very skillful hunter. This summer Charlie never returned home from his hunt and he is sorely missed. by Wendy
Listings Hotlines for pet Loss
Pet Loss Support Hotline at the University of California, Davis, School of Veterinary MedicineToll Free: 1-800- 565-1526
Iams Pet Loss Support CenterToll Free: 1-888-332-7738 (Monday-Saturday 8am-8pm)
Iowa State University Pet-Loss Support HotlineToll Free: 1-888-478-7574
University of Illinois CARE Help LineToll Free: 877-394-2273
ASPCA Grief CounselingPhone: 212-876-7700 ext. 4355

Animal Funerals to Canine Kids