Recipe for puppy chow
"Healthy dog foods"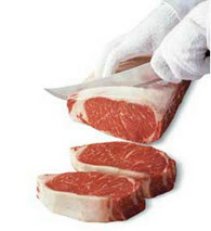 Homemade dog food recipe
This recipe for puppy chow is so much better for your dog than the commercial dog foods available today. No preservatives or chemicals of any kind are in this recipe. You do not need to choose prime cuts. Use the cheapest cuts you can find, your dog will love it.
Since I have taken my dogs off all commercial foods they are so much better. The constant scratching has stopped and they smell better too. Their skin and coats are no longer oily and smelly, they look and act healthy and happy. They love their new diet and I never have to worry again about dog food recalls.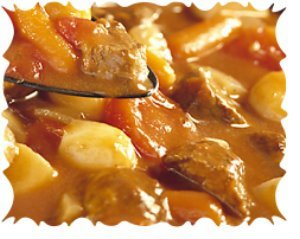 Recipe for puppy chow
1-tablespoon olive oil
2 pounds beef -- *see Note
2 cups cabbage -- chopped
3 cloves garlic -- minced, up to 4
18 ounces canned sweet potatoes -- drained and chopped
14 1/2 ounces canned tomato wedges -- undrained
1 1/2 cups tomato juice
3/4-cup apple juice
1 teaspoon ginger root -- up to 2, grated
2 cups green beans, frozen -- cut crosswise
1/3-cup peanut butter
6 cups cooked brown rice
Heat the oil in a large skillet over medium-high heat. Cook Beef Add the cabbage and garlic; cook, stirring, until the cabbage is tender-crisp, about 5 minutes.
Stir in the sweet potatoes, tomatoes, tomato juice, apple juice, ginger. Reduce the heat to medium-low; cover. Simmer until hot and bubbling, about 6 minutes. 
Stir in the green beans and simmer, uncovered, for 5 minutes.
Stir in the peanut butter until well blended and hot, about 1 minute. Spoon over rice.
*Note: Low Fat, or use chicken, lamb, fish. Liver can be used as well.