Canine Dental Care Products
"Is there a dog bad breath cure?"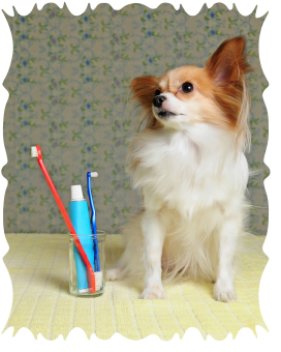 Canine dental care or pet dentistry is something that is often overlooked. It is not always easy to brush a dogs teeth even when we have the proper tooth brush and buy the best tasting toothpaste.
Canine dental problems
I know because I have tried and failed miserably. When you try to brush Tiffany's teeth she turns into 5 lbs of turbo each time. Yes even the vet had to do some really fancy handwork to keep hold of her. I spent a small fortune on everything to entice her to let me brush her teeth. Nothing worked.
In the end I had to give up for fear of hurting her while trying to hang onto her at the same time I was trying to brush her teeth. So off to the vet we had to go to have her put under anesthesia for the cleaning.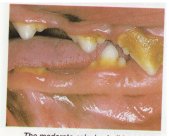 Canine bad breath
My problem with some canine dental products is neither one of my dogs would chew on the nylon bones. They may be great for puppy teething but didn't help my dogs at all. I didn't want them sedated for a teeth cleaning if possible. My girls are small and the anesthesia is hard on their system. So I started hunting for alternatives.
Well Tiffany is 4 1/2 years old and beginning to see a bit of tartar build up. It was time (past time) to find a way to get her teeth clean without anesthesia.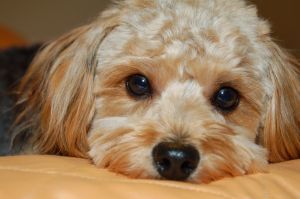 Canine teeth cleaning products
So I started searching and asking questions. Other people must have a similar problem. Luckily I found some great ideas I am going to share with you.
Some suggested raw femur bones. I just couldn't bring myself to giving my girls raw bones to run around the house with. So I am saving that suggestion as a last resort.
>Another idea was to give them raw carrots. Now that is a great idea and Tiffany loves them. But Hanna would have no part of it. Lambs ears and Greenies are on the list for helping with dental care.
A dogs bad breath could cause illness
Canine dental care is becoming a big problem here. My girls cannot have any dyes or chemicals so that presented another problem. Not all chewies are free from chemicals.
I stopped in at a Pet store and did some reading and searching of ingredients on chewies. I finally found a couple of items that were dye free. I bought only two, as my girls are so picky.
Canine dental care is beginning to come together here at last. The girls liked the chews so we are one step closer to clean teeth without a toothbrush. Okay I admit carrots and chews are not the ideal solution but they are helpful as I keep searching.
Rather than just letting the matter go I will take my dogs to see the veterinarian for regular cleanings. It's a lot more expensive than doing it myself, but if it's the only alternative, that's the way I must go.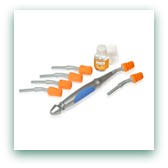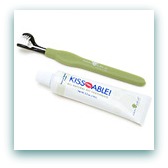 Find Everything You Need For Your Pet at Petco.com!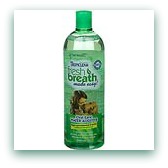 Canine Kids Home Page



Canine Dental Care to Dog Health Info