Mistakes Choosing A Dog

Dog breed rescue?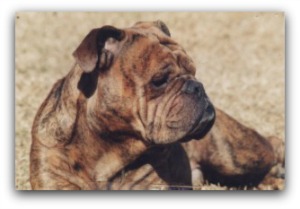 Choosing a dog can be very difficult especially when you know nothing about dogs. Most health problems are not apparent at the puppy stage. Dog dna testing is not something many people can afford.
Choosing a dog breed

The first dog I brought home I have to admit. I knew nothing about dogs or how to choose one when I went shopping for my first canine kid. Let me tell you about all the mistakes I made.

Back when my children were grown and leaving home. I began to suffer from "empty nest" syndrome. I wanted and needed someone or something to care for. My father in law had a Shih Tzu and I really like that dog and thought she was really cute.
I told my husband I wanted one for the coming Mothers Day and he agreed it was a good idea

How to choose a dog
The first thing we did was pull out the Sunday dog classifieds. There were some Shih Tzus for sale so we called the cheapest one. We called and they had some and gave us directions to their home in Tennessee. The house was old and small but clean. The dogs were kept out back someplace so I didn't see them. They brought out this little ball of fur, he was black with gold speckles but he had one eye missing. They said one of the kids dropped him down the stairs.
We said no thanks, thinking he could have brain damage and not show up until later. We started to leave and she said wait a minute they had the sister to this male but she wasn't cleaned up. They ran out and came back with this scruffy, stinky puppy.
She was completely brown except for her face and ears. This puppy stunk so bad you could barely hold her. But she had this most pitiful look in her eyes. I watched her move around very timidly. I picked her up and she looked at me with a look of desperation.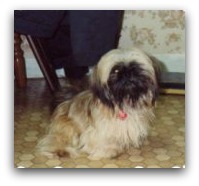 Choosing the right puppy
I didn't know what I should have been looking for or any health questions to ask. I never gave it a thought to check out how the dogs were kept. No I just said "I'll take this one" and paid cash.

On my way to the car the lady was chatting away. Her last comment was "This is the first time the puppy was out of the crate" This puppy was six months old and had never been out of her cage? Never on the ground or floor to play? Choosing a dog should be guided with your brain as well as your heart.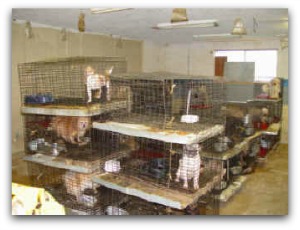 Finding dog breeders
We have learned a lot about choosing a dog breeder and choosing a dog since than. Yes that puppy came home with us and spent the next 12 years, the rest of her life with us.

She was my first canine kid. Misty had many health problems but she was the most devoted, loving and loyal pet you could as for. I would never buy another dog under those circumstances, but I do not regret a day with my Misty. She crossed the rainbow bridge at the age of 12.

Where do you buy dogs?

When you are choosing a dog there are questions to be asked. Ask questions about the health of puppy and the parents. Have them show you where the dogs are raised. You don't have to get your pet from a kennel. But make sure the puppy is well cared for and socialized, kept in a clean environment. A healthy puppy is a happy puppy.

Misty had two best friends, one was my daughters cat. They both grew up together and I believe Misty thought she was a cat and Ringo (my daughters cat pictured below) thought he was dog. They would play together all the time. As Misty got older she only cared for one other dog and that was my sisters "Molly". Misty always preferred cats to dogs."