Pet Friendly Motels
At Red Roof Inn, you stay happy and pets stay free! Book Today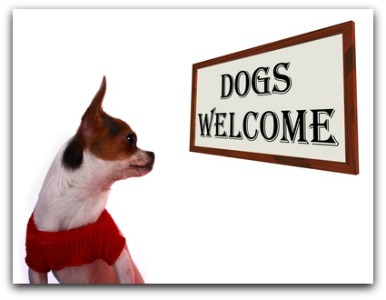 Pet friendly motels are just one aspect that you need to consider when you embark on a journey or vacation with your furry four-legged companion. Most frequent travelers are well aware that there are establishments out there nowadays that do welcome pet dogs and cats, such as
Red Roof Inn
, for example.
This is very convenient for those of us who do not fancy the idea of boarding our beloved felines and canines in a shelter while we are away. However, it does take some planning and forethought beforehand. After all, you do not want the vacation to stressful for the animal if you can avoid it.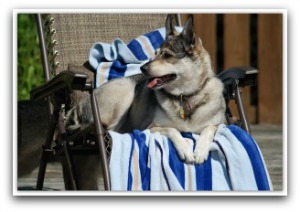 Other Considerations When Traveling With Dog or Cat
It is important that you find out if the pet friendly motels you are considering have any stipulations regarding the weight of the animal that will be accompanying you.
Some lodging establishments have different policies to others, so it is a good idea to familiarize yourself with these beforehand. There are some that even go so far as to insist that the animal be caged even when in your room, while most insist on a leash whenever you are outside the room and in a common area. Check online for great hotels and pet friendly motels that welcome pets with open arms.
It is fun to travel with dogs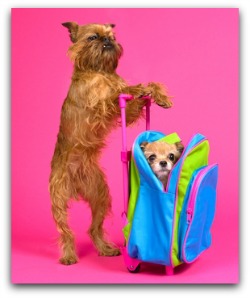 At Red Roof Inn, you stay happy and pets stay free! Book Today
When you make your enquiries with pet friendly motels you also need to determine if a deposit will be required. This should be done when you are familiarizing yourself with the establishment's policies regarding pets. Many hotels and motels will welcome service dogs, such as those used by the blind, for example, despite the pet policies that they might have in place.
Airline approved dog carriers
Another very important aspect to consider is if you are traveling by air. Be sure to find out what the airline's policies are regarding pets. There are some airline carriers that insist that large dogs must be caged at all times. They will also be likely to require any animal licenses that might be necessary.
This is especially true when you are traveling to an international destination. Alternatively, small dogs and cats are sometimes permitted to be carried in a pet carrier on board the plane, provided that it is small enough to be stowed under the aircraft's seat back.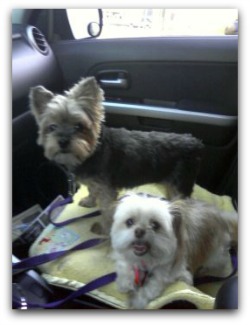 Cat or dog travel bag

Make sure that you take all the necessary goodies with you when you embark on your journey with your pet. That means taking along all their bowls, blankets, toys, and so on. This will help to keep the animal calmer with items that smell of home and familiarity.
Those who intend on taking their dog along with them and who will be driving to their destination, should count on frequent stops along the way. This will allow the dog time to exercise as well as to release pent up energy. Cat lovers will obviously need to bring a litter box with them so that their cat can make use of it during the journey and once you have reached your destination.
Stay in our Superior King rooms at Red Roof Inn!
Pet Friendly Motels to Canine Kids