A canine camper relaxing
"Travel with pets"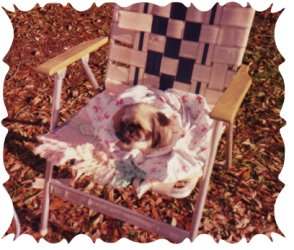 Misty was a true canine camper. Here she is in her favorite spot when camping. She loved to travel anyplace we went. By car, truck or the RV, she was always ready and eager to go.
Canine travel
Hanna and Tiffany are good little travelers also. They know when I move their crates from the bedroom; a trip is going to happen.
Just have to tell you this funny story about Misty. Misty was raised with my daughters cat Ringo (pictured below)She had two best friends, one was Ringo and the other was my sisters Pekingese "Molly".
Other than Molly, Misty preferred the company or playmates of cats. I brought a puppy in one time and had her in my hands, she was so tiny. I told Misty look at the kitty cat and she was so excited dancing around. Than when I lower the puppy so she could see it, she sniffed it, raised her head and walked away. You would have thought she said "Mom, so not funny!"

Cat Lovers Gifts Guide: Your place for cat-themed gift ideas for cat lovers and their cats.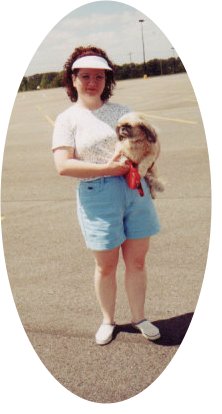 Pet Travel Supply
From the moment I began to bring out the dog crate covers, our little canine camper, Hanna will keep her eyes on me every minute. She will follow me into every room I go and watch every move I make in anticipation. As I pull everything together she is watching and waiting for me to reach for the leashes. That is when she begins her happy dance.
Our canine camper doesn't need dog friendly hotels
Misty had her own lawn chair. She would sit and watch the people and the animals go by with out stirring. She was so easy going and laid back, nothing much bothered her as long as I was there.
Tiffany and Hanna on the other hand are both very different. No lawn chair for them. They want to be ready for action just in case we are going to go for a walk or maybe somebody might stop by to chat. There is no way they are going to sit in a chair and maybe miss out on some attention.

Travel with pets
Our dogs are great little travelers. They all started traveling when they were babies. First thing they learned was to go potty on command. This is a must when traveling with pets and they need to do their business on stops for gas and such.

I believe in 18 years I have only left the dogs twice when we traveled someplace. I just do not like going anyplace without the girls because you than are always worrying about them.

Tiffany on the sofa and Hanna in her bed in the RV resting after a very busy day.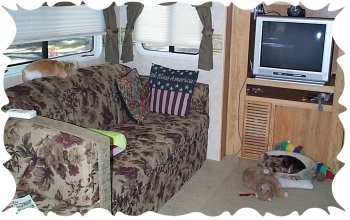 Dog friendly hotels
We bought the RV so we never had to worry if our dogs would be allowed where we went. The dogs are comfortable because they are in familiar surroundings.
In a campground you just have to clean up after them (naturally) keep them on a leash, have shots up to date and be good neighbors. This is so much better than having to search for dog friendly hotels, although there are more of them now than there use to be. I still prefer to travel in my RV.
They are resting up for tomorrows camping adventures.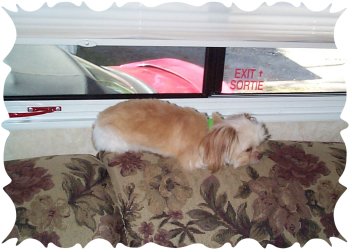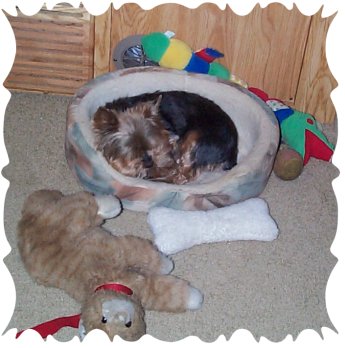 Canine Camper to Dog Clothing
Canine Camper to Canine Kids